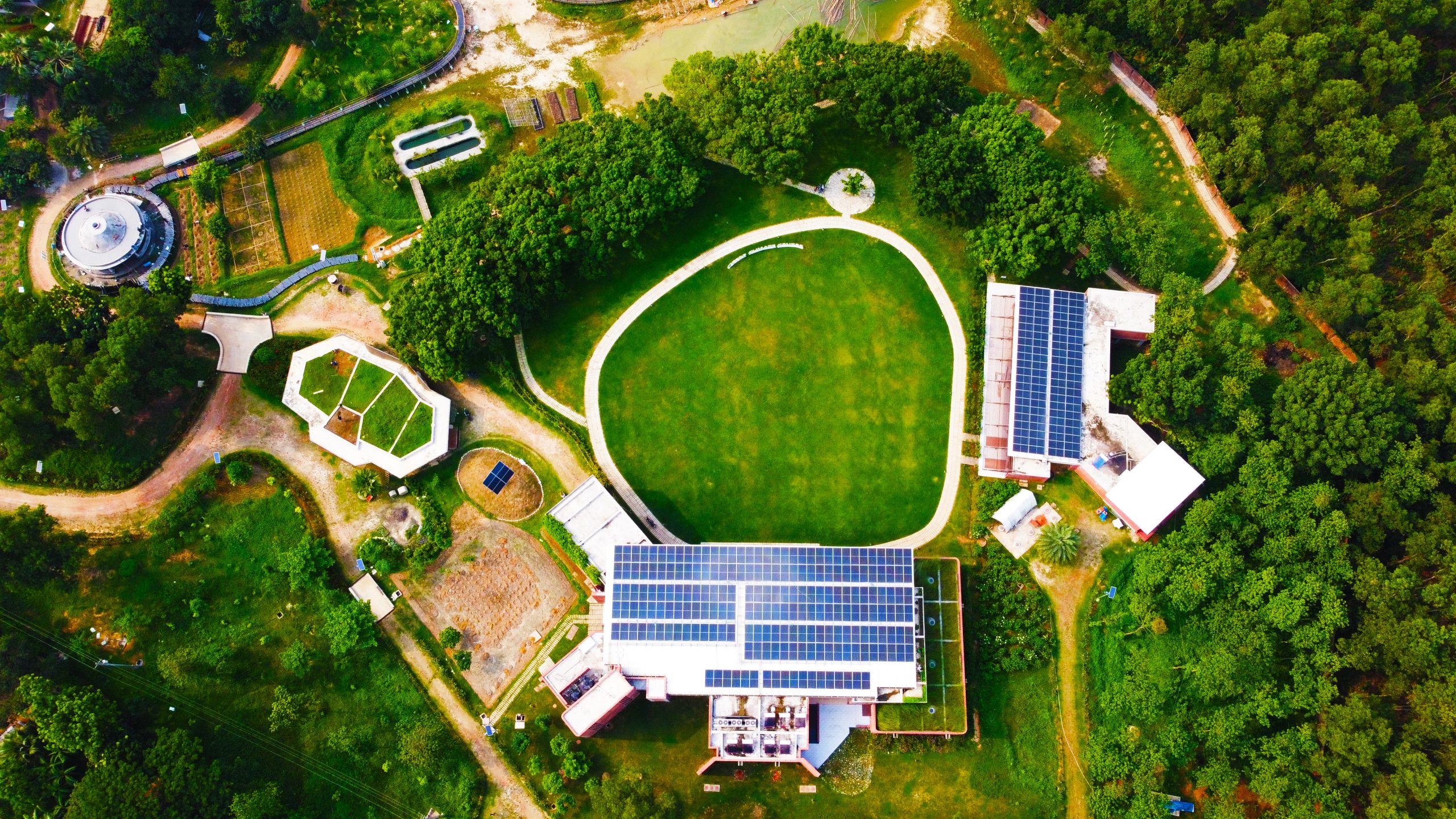 To tackle climate change, we need to stop burning fossil fuels, and we need to act now! There is much more we can do to generate renewable energy. To meet the challenge of climate change, we will have to use an array of different technologies to meet our energy needs. Here you will see various uses of solar energy, such as rooftop solar system, solar irrigation pump, integrated floating solar, parabolic solar reflector, solar dryer, solar water heater, solar water desalination panel, solar reverse osmosis plant, solar water disinfection etc. You will also experience some seemingly magical technologies, such as the salt water lamp, gravity light, atmospheric water generator, solar fountain, crank generator etc., as well as various cooking solutions like the retained heat cooker, improved cook stoves, bio char, biomass briquette, and fiber glass biogas plant. You can educate your children about renewable energy with various interactive technology models. One of Bangladesh's oldest solar irrigation pumps is on display, which is almost 37 years old! Our plan is to make our Climate Centre emission-free with respect to electrical energy.

Entry Fee/Person
Tour Fee/Person
Guided Tour Charge/Group
Approx. Duration
Electric Vehicle/Person
200 Tk
400 Tk.
1500 Tk (05-10 Person)

3000 Tk. (11-30 Person)

02 Hour
200 Tk.